By Katie Henderson, Co-Owner & CEO at Alternative Balance. Learn more about her here!
Most people have heard the phrase "happy wife, happy life." But how about "happy employees, happy business"? No? Well, I think we should make that a thing!
Happy employees are crucial to business growth and stability. Think about it: Happy employees are in a good mood. When they're in a good mood, they treat your customers well. When your customers are treated well, they are more likely to use your services. This seems like a no brainer, right?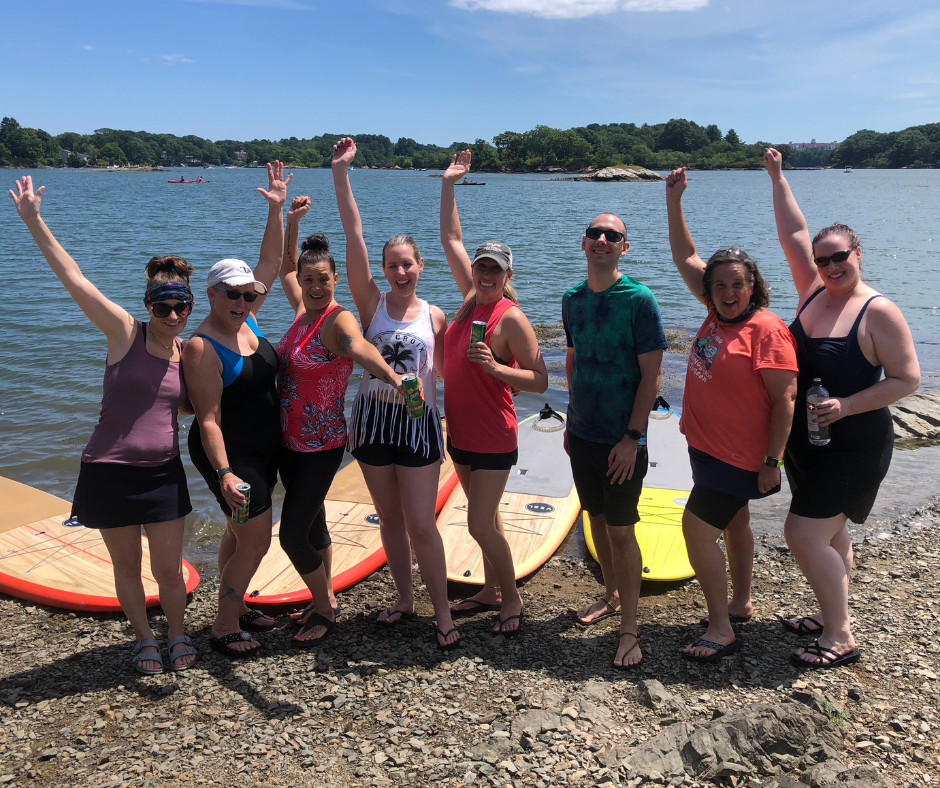 Despite this seemingly simple concept, over the years I've accumulated comments from many friends, family, acquaintances, people on social media and even strangers complaining (unfortunately quite often) about their jobs. The common denominator in their dissatisfaction seems to be that they don't feel appreciated or are not being treated well. So although to you and I this seems like an obvious key in running a business, for many, I don't think it is.
I've also accumulated a list of things I personally appreciate as an employee. One experience that I'll always remember was during my high school years when I worked at a campground. Every day when I left my shift, if the owner was around he (or his wife) would thank me, genuinely, as I was walking out the door. I felt appreciated and valued, and it kept me returning to that job for years.
I have taken all of the feedback I have heard over the years to try to make the best experience possible for my team while also respecting business and personal boundaries. Some things I always try to incorporate include:
When employees are leaving for the day, stop what you're doing and thank them!
Treat them! Buy them lunch, take them on an adventure, treat them when they meet goals!
Be kind and understanding. Even if you don't agree, you can still be kind when saying "no."
Be fair! When setting rules and boundaries, consider all employees and how it could affect them. If you're stuck in a spot where it may be unfair to a certain employee, just have an honest conversation with them; let them know you're struggling with the decision but it's something you need to do for the business. If you're kind, empathetic and honest in your reasons, then kindness and understanding are usually reciprocated.
Tell them when they do a good job! Tell them you're proud of them!
No need to scold or be harsh with employees. You can uphold your boundaries and rules while being kind. Turn mistakes into learning opportunities!
Have open lines of communication. If something is an issue, talk about it immediately and resolve it. I like to explain to my team how I would like the issue handled and why.
Treat your employees with respect, and you'll receive respect in return.
Celebrate them every chance you can! Throw a birthday party, celebrate their anniversary, do a random potluck, play holiday games with prizes… Make time for some fun! The possibilities are endless!
When you're overwhelmed, take some time to recenter yourself and come back to gratitude before interacting with team members. Take responsibility for your own emotions instead of projecting them onto others.
Now I'm not saying I'm the perfect manager or the perfect business owner. I absolutely make mistakes just like every other human! But as I go through my day, I always try to remember what made me feel valued and what didn't.
Of course some days can be a struggle, but, luckily, the team that we've designed makes it pretty easy! We make sure that when hiring someone new we not only interview for the position, but we look at their personality and their ethics, making sure that the individual will mesh well with the personality of the team that we've worked so hard to build. Their morals and values have to line up with ours in a way that we can work together respectfully.
Unfortunately, you will have employees come along who don't reciprocate the gratitude, values or morals that you deserve, but don't ever let that dull your light! Continue to be the best you can be in everything you do.
Remember, your team is helping you grow your business! They are doing tasks for you that otherwise you would have to be doing! Treating them well should be a goal every single day, through every single interaction.
Let's practice gratitude for these wonderful individuals. I hope that as a collective, if we can continue to express gratitude for teams and build teams with morals and values, we can change the collective and eventually reach those who need to hear this the most.