By Gina Brochu, Marketing Manager
In our first social media blog, we introduced a few social media platforms and ideas about setting goals. Hopefully you have picked a platform or two to put yourself/business out there and put some thought into what you are looking to achieve by participating in social media. Now it's time to delve into producing engaging and shareable content to help boost your return on your investment!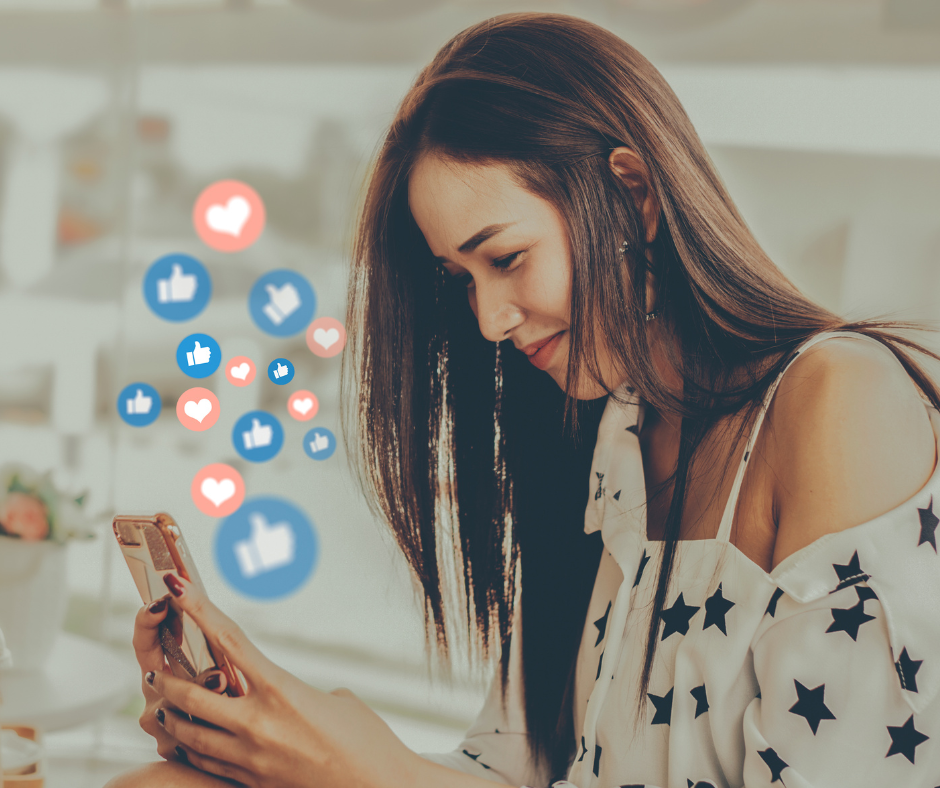 Develop A Persona
One of the best ways to start generating content is to first develop a brand persona.
This preparation can save you a lot of time in the long run. Figure out what or who your ideal customer is, and outline a personality for them. Keep this personality in mind when generating ideas for content. For example:
What does this imaginary person like?

What are their pain points, and how can you help alleviate them?

What are their likes and dislikes?

What types of posts will they find compelling to share and take the time to engage with?

How do your customers feel about certain topics?
We have found at Alternative Balance that some of our most engaging posts are ones that show humor around services that our members offer. Whether it is a funny cartoon about a yoga class or a meme that everyone in the beauty industry can relate to, a funny cartoon or a unique meme makes it easy for followers to relate to our business. Finding humor in everyday situations or "pain points" that our members have to deal with in their own professions helps us connect with them on a positive and memorable level.
Learn From Your Customers
Poll your customers! You can always try to guess what they might like, but you might not always hit your mark when you are making assumptions. Make it easy for them to provide you with quality information by using a simple online survey. For example, asking just 2 or 3 questions using a free service like 123FormBuilder.com or JotForm.com could provide you with a whole host of ideas to provide relevant content to your customers. Open ended questions may even take you to topics that you had not even thought about!
Be Authentic And Genuine
When you share what makes your business unique, you bring a humanizing element to your posts. People like to support businesses they believe in! Help customers and potential customers believe in your business by sharing about yourself, your values and what you do outside of work. By bringing the human element into your business, customers can find more ways to relate and connect with you and your services. Customers are much more likely to trust and develop a sense of loyalty to a person than to a company.
Learn From Accounts You Admire
Social Media is all about building connections, by sharing engaging content from another account it helps you to build a stronger Social Media presence. Are there accounts you follow or have seen that represent the same ideals and direction that your business represents? Why do you admire these accounts? What are these accounts providing you that you find engaging? Part of the appeal of social media is the inherent ability to share. But remember, when sharing content, always give credit where credit is due. When you share content from accounts that you follow, you begin to build a connection with that account. You can also reach out to the account owner and ask about co-sponsoring posts for more reach.
Examine What Your Biggest Competitors Are Doing
Some of your bigger competitors will have the resources (both human and monetary) to generate some really compelling content. Look at the thought behind this content and develop ways you can promote your brand in your own unique way. What are your competitors doing well? Where do you see room for improvement? If they are trying to reach the same audience as you, then they have probably invested time and resources in learning what those audiences are looking for.
By keeping some of these points in mind as you develop your social media presence, you can create content that your followers find relevant and valuable to organically grow your own engagement. Remember to look back at your analytics and see which types of content generate the most engagement. Both Facebook and Instagram provide analytics that are clearly laid out and free to use. By comparing the data over time, you will be able to identify the most successful content that aligns with your social media goals. Don't forget to try new things every once in a while! You never know what will go viral if you don't try different strategies.