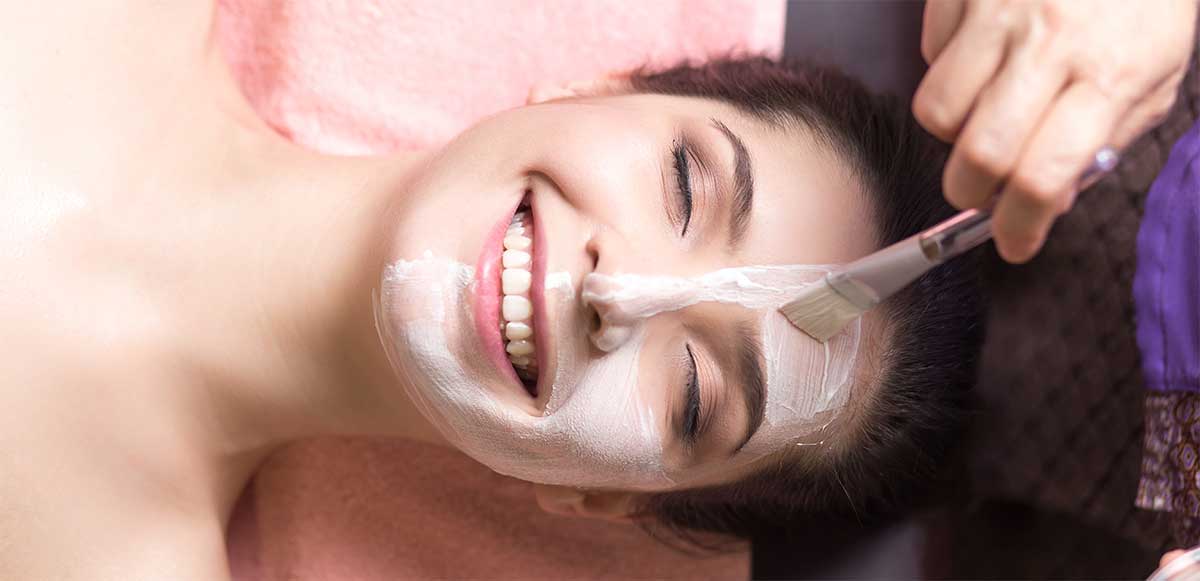 Most people would probably agree that estheticians and cosmetologists need to provide the utmost care in their workplace safety. Being an esthetician for over 10 years has taught me that anything is possible when working closely with a client. Examples of problems that happen include a reaction to hair color, chemical peels, wax temperature, skincare products or anything in between. Even when you've done everything right, a client could still return claiming that you damaged them in some way.
In my early years as an esthetician, I had a mother bring in her daughter for an upper lip wax. Since it was their first time getting the treatment and they were new clients, I clearly outlined for them the possible side effects, which included some redness on the skin as a result of the wax. However, about 45 minutes after the treatment, the mother came rushing back yelling that I had burned her daughter! A much more experienced co-worker of mine looked at the daughter's lip and told the mother that the pink color on her skin was totally normal. She was able to calm the pair down with her firm understanding of the process and the possible reactions, despite my initial instructions. If my co-worker hadn't been there to jump in, that may have resulted in a claim. It's important to fully understand your services and how to communicate with clients!
Here are a few important tips to keep your esthetics clients safe and happy and your liability low.
An Ounce of Prevention
Preparing yourself and your client prior to performing a service is the most important step in providing good service. First and foremost, always use intake forms designed to know everything that your client uses at home! You'll also want to have them describe any past or current illnesses. For example, I would always sit down for a consultation with my client to understand their goals and have an in depth discussion on products that they are using at home on their skin. What they use consistently can affect what happens in the treatment room.
Your client will always be your best outlet for communication. If and when things go wrong (because they will), your client needs to trust you and you them. Communication will flow freely if your client feels comfortable with you. Open the door to positive communication from the beginning so they know you're there to listen. If you do, then they will always tell you when they feel something may not be quite right, which could avoid any bigger issues later on. The client will always feel something first during a treatment, so asking how they are doing during the service and explaining how things should feel is key to your business running successfully. When your service is complete, have a short discussion with your client to make sure that they received what they were expecting of you.
Pre- and Post-Care
Professionals in the beauty industry know that follow-up care and aftercare are huge in avoiding any issues that could cause an injury or reaction from a service after it's complete. Whether it's a chemical peel, microblading or a steam facial, aftercare is an important part of the process. Making sure to cover each step of the aftercare process and even providing printed or emailed instructions for your clients can be invaluable for the quality of care and reducing your liability. Document everything! Keep track of when your clients are with you, what service you performed and what information they provided to you (i.e., their intake form information).
Make sure your client documentation is kept in a secure place! You don't want private client information getting stolen.
Post-care isn't just for the client. When a service is complete, sanitizing all of your equipment is a tedious but necessary part of your day! Robes, tools, brushes, tables, water basins and all other parts of your workstation need to be wiped down throughout your day. You wouldn't want your client coming into contact with anything that may harm them or you because you missed this step! I once was doing a back facial for a client and noticed a large cyst on his back. As an esthetician, I was not licensed to care for cysts, so I made it clear to the client that I would not be manipulating that area. As a natural progression of the back cleansing process, however, the cyst ruptured. After the treatment was over, I instructed the client to see a dermatologist to address the area. After he left, I made sure to sanitize the entire area, as I could not be certain where the contents of the ruptured cyst may have fallen, and I needed to ensure no other client would come in contact with any pathogens that might be lingering.
Product Expiration
Many people don't think about the shelf life of their skincare products. This is such an important consideration, because ingredients are temperamental and things will change over time. Expired products can cause a client to feel itchy or have a burning sensation. Reactions to something that has gone bad are a big potential liability for your business and your reputation. The reactions can also be very difficult to pinpoint, so you need to know the shelf life of the products you use and replace them regularly.
Continuing Education
The health, beauty and wellness fields are constantly changing. New and exciting services seem to become available on a month to month basis. Keeping up with this can be an overwhelming task! When I was working as an esthetician I ran a very small operation, but I was able to follow bigger businesses on social media and subscribe to newsletters that gave me all the latest and greatest tips, tricks and tools in my field. Continuing education classes are great but can be very time consuming and difficult to schedule. I lived in a place where air travel was necessary for those classes, so I found they weren't always affordable. If you do have the opportunity to utilize those classes, you won't regret it! These days, there are so many resources available online, so doing your industry research doesn't have to be difficult or expensive.
In my career as an esthetician I learned more than I ever thought possible. My co-workers and clientele became my family, present at all my major life events and I at theirs. Although I don't actively practice anymore, my passion for esthetics still exists. I still think back on the days in the beginning when I was so excited for all of my prospects, not knowing the incredible relationships and knowledge I would forge along the way. I'm blessed to have had such a wonderful career, and I look forward to continuing to help support yours!
What experiences have you had in your work that highlight the importance of safety and communication?