by Gina Brochu, Digital Marketing Specialist at Alternative Balance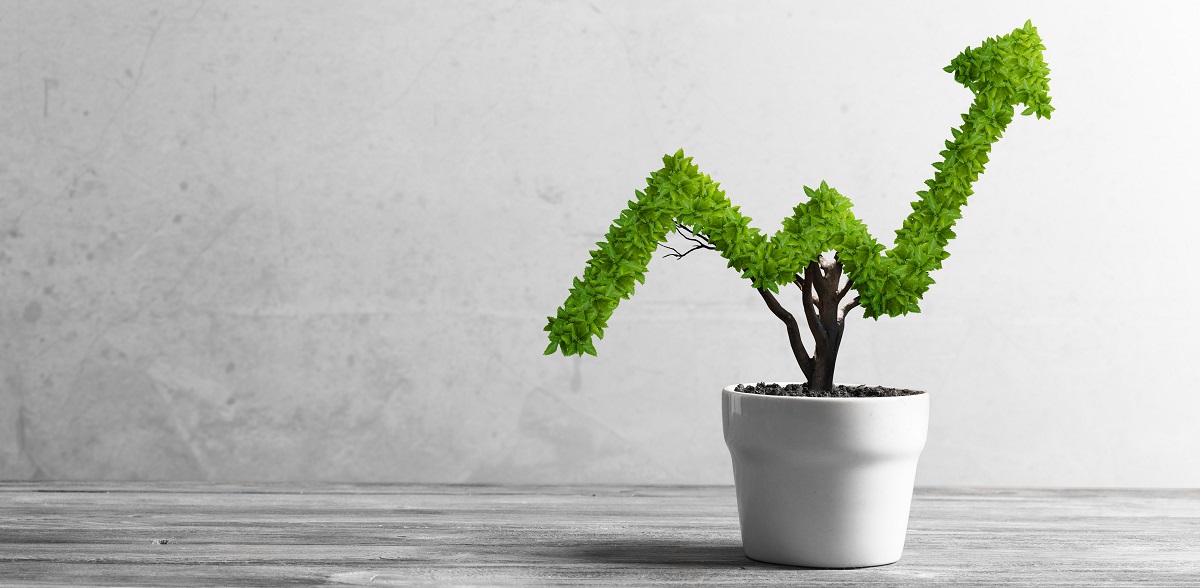 Alternative Balance recently offered a webinar on how to add wellness coaching to your services. Maybe some of you have been thinking about this for a while, or maybe you are just looking to add more revenue streams to your health, beauty or wellness business. While it may be tempting to assume you know the best services to add to your offerings, it may be beneficial to take a little time to first analyze the current market and state of your business. One way to go about this is to perform a SWOT analysis before too many resources are wasted on spinning your wheels or adding services that are duplicated in a saturated market. Completing a SWOT analysis may help you better understand the current shape of your business to truly identify areas where you can improve or grow.
What is a SWOT Analysis?
SWOT stands for Strengths, Weaknesses, Opportunities and Threats. A SWOT analysis is a business tool used to evaluate internal and external factors that impact your business–both for services you currently offer as well as services that you are considering offering in the future. Each step of the process helps you understand your business better, allowing you to optimize the good for more efficient growth and longevity.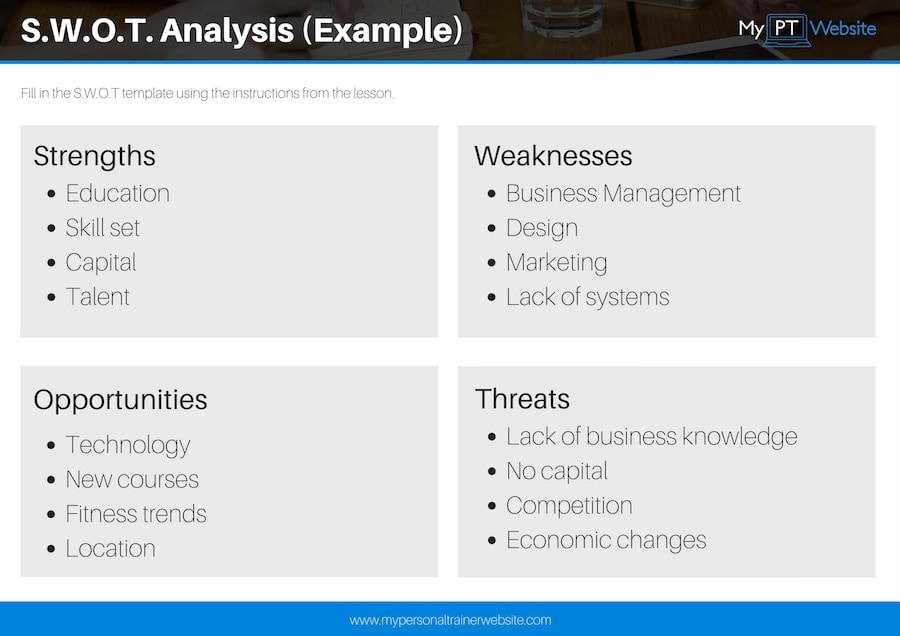 (Image Credit: www.mypersonaltrainerwebsite.com)
Strengths and Weaknesses
Strengths and weaknesses are both internal factors that you should be able to identify and evaluate on your own without too much research. Think of these as the factors you have control over.
For strengths, write down what makes your business unique and why those features might be a plus. Also consider what you enjoy doing the most out of all the services you offer.
When it comes to weaknesses, remember that identifying and labeling your weaknesses can be even more beneficial than you think. Be honest with yourself about where your business needs to improve or gaps that are leaving business on the table.
Next, in the context of growing your business, make note of the strengths that could help another business's weaknesses and what another business could bring that would strengthen your weaknesses.
Opportunities and Threats
Opportunities and threats focus more on external factors. Investigating these might take a little leg work.
Opportunities can include things like trends that are happening in your industry right now or changes to the traditional way services are offered. It may be worth your while to even put together a small focus group and ask for input. The easiest way to do this would be to ask your current clients, friends and family. They may have a whole new take on things from the perspective of looking in on what you are offering or considering to offer. Is there an opportunity to offer additional services by joining forces with someone who is offering compatible services?
For threats, look into what some of your competitors are doing that may take away business. Are there a lot of yoga studios in your area already? Are you lacking knowledge or credentials that others in your industry have? Identifying the threats helps you find avenues to grow your business. If you don't know what the problem is, then you can't fix it!
When considering partnerships, see which opportunities other businesses around you can fill. For example, if you offer life coaching services, maybe consider offering coaching services during a yoga class taught by a yoga teacher in your area. Cross-teach with both of your client groups and you both can expand your reach! It's the same idea with threats. How can partnering with another business help you overcome those threats?
Implement a Plan
Once you have fully explored the four categories, it is time to work on moving forward. Match up your strengths with your opportunities. This is the low hanging fruit, the easiest way to move forward and increase your services. Match up what you like to do and what you are good at with possible opportunities.
Another way to approach your analysis is to work on turning the negatives into positives. By addressing some of your weaknesses you can help build a stronger foundation for your business. After you have established your threats, look at ways that can turn them into opportunities. Do your competitors have a better online presence or scheduling app? There are many companies that offer these types of services for a reasonable price. For example, OfferingTree, an Alternative Balance partner solution, is one of them.
Don't try to complete your SWOT analysis in one sitting. It is important to reflect on your answers and revisit the process over a series of days or weeks. This is a process that with some effort will give you the whole picture of your offerings and the state of your business.
In part two of this series we will be discussing how to enter into a partnership with another business to increase your offerings.
Sources:
https://www.indeed.com/career-advice/career-development/why-do-a-swot-analysis#:~:text=Why%20should%20you%20do%20a%20SWOT%20analysis%3F%201,business%20meetings.%20...%206%20Assess%20team%20members.%20
https://www.mypersonaltrainerwebsite.com/blog/swot-analysis-for-personal-trainers
https://www.businessnewsdaily.com/5543-personal-swot-analysis.html