Post #1 - Social Media Doesn't Have to be Daunting: A Series to Help Your Social Media Marketing Efforts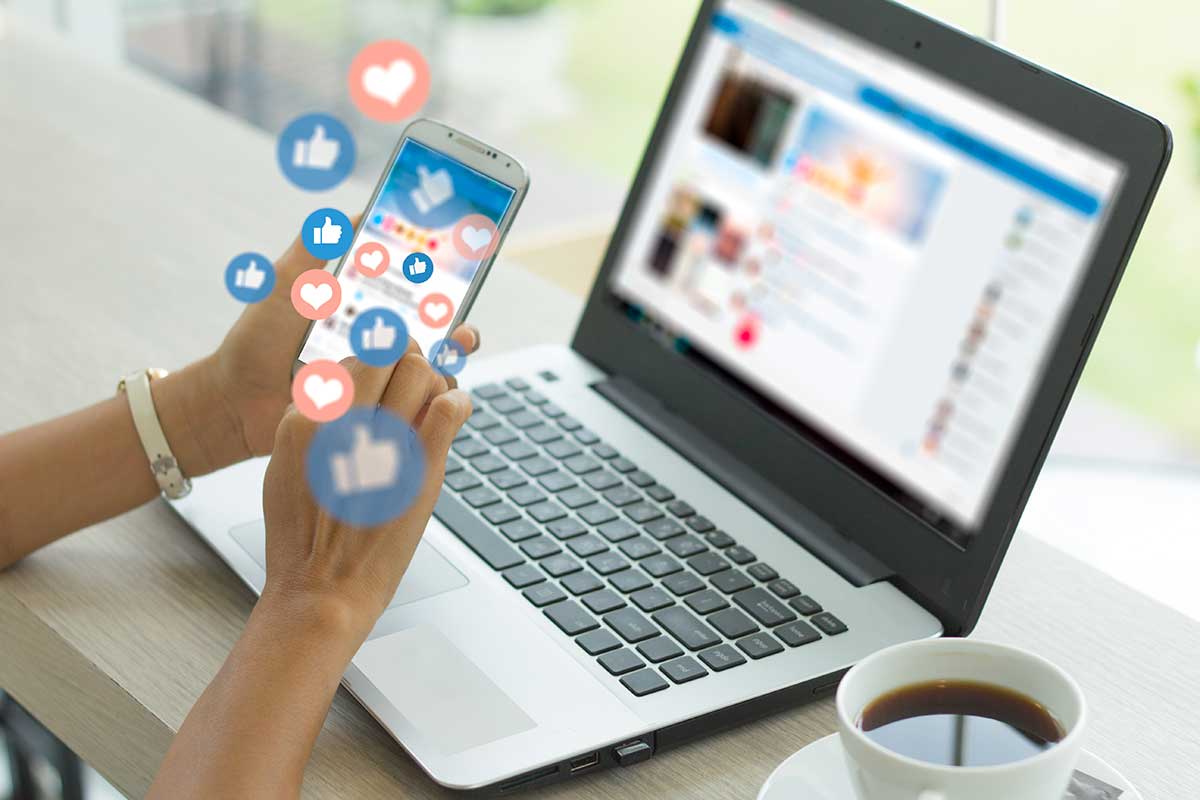 Is social media ("SM") daunting to you? Do you feel like you don't have the tools to do it yourself? Let me change your mind. My goal in this blog series is to simplify SM for you so you view it as something that's helpful but fun. This series will help you pinpoint which social media accounts your business should establish a presence on, how to best voice your brand/marketing strategies through those SM accounts and what free services are offered to better track trends and growth through your platforms. Buckle up, this is going to be a fun ride!
Don't have social media?
Time to create a few profiles/pages on the more popular SM platforms! Based on the Clutch 2018 Small Business Survey results shown in the graphic below, Facebook and Instagram are the most commonly used platforms among small businesses.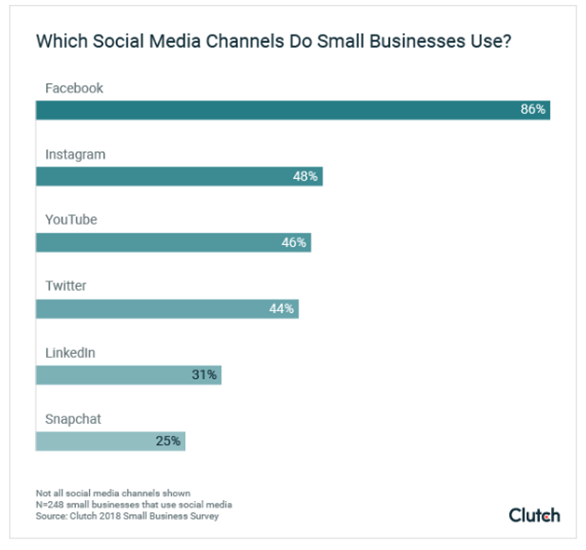 The SM platforms your business leans most into may change depending on what your business offers and who your target audience is. At Alternative Balance we lean most into Facebook, Instagram, Twitter, and LinkedIn because of our customer base and market, whereas a CrossFit Videographer would benefit much more from leaning into Instagram and YouTube based on the audience they're trying to attract.
What would you like to gain?
Once you have created your business pages on your chosen SM platforms, it's time to define what you'd like to gain by having a presence. Is your business trying to attract more consumers? Great. Make sure to place your website URL in an extremely visible place. A visible place for Instagram is your IG bio, as that's the first box of text a tentative customer sees once clicking upon your profile. A great place for Facebook would be in your "about" info tab.
Hint: Make sure your URL is hyperlinked for quick accessibility!
While creating your profiles on these platforms, make sure to stick to your business brand kit with the colors, pictures, and verbiage used (if you plan on having that in your pictures). Make sure your mission is visible as well!
What are your brand/marketing goals through your accounts?
Some great brand & marketing goals could be: 1) customer engagement and 2) lead generation. Just like any other business tactic, it's important to strive to accomplish these goals through every post that's generated. A great way to enhance customer engagement is posting frequency. This doesn't mean you have to post multiple times in one day; daily is just enough to allow yourself to stand out! Resharing relevant media on the Instagram and FB story feature shows that your business is active on your profiles—which enhances your brand awareness and promotes customer engagement—while not overwhelming your platforms, as the content is only active for 24 hours after posting it!
If another one of your goals is lead generation, what are your digital marketing efforts? Placing ads on popular social media platforms allows a quick and easy way for potential customers to be redirected to your website without breaking the bank. Another way to increase lead generation is sharing customer testimonials. Do you have a lot of 5 star reviews? Share that! Here at Alternative Balance, we're proud to have over 800 5-star reviews! We lean into that like crazy because 1) it's an incredible stat, 2) our Customer Service team deserves to be recognized for their efforts, and 3) we care deeply about customer satisfaction!
Hopefully this has simplified which SM platforms your business should have a presence on, some key factors that you should invest your time into within these platforms, and how to identify your brand/marketing goals and best implement them into your platforms. Stay tuned as this is the first of our series! Comment below if there's anything specific you'd like us to dive into in our next few posts.
Sources
"How to Effectively Market Your Small Business on Social Media." Quicksprout.com, 2017, www.quicksprout.com/social-media-for-small-business/.
"Social Media Councils: Consultation." ARTICLE 19, www.article19.org/resources/social-media-councils-consultation/.