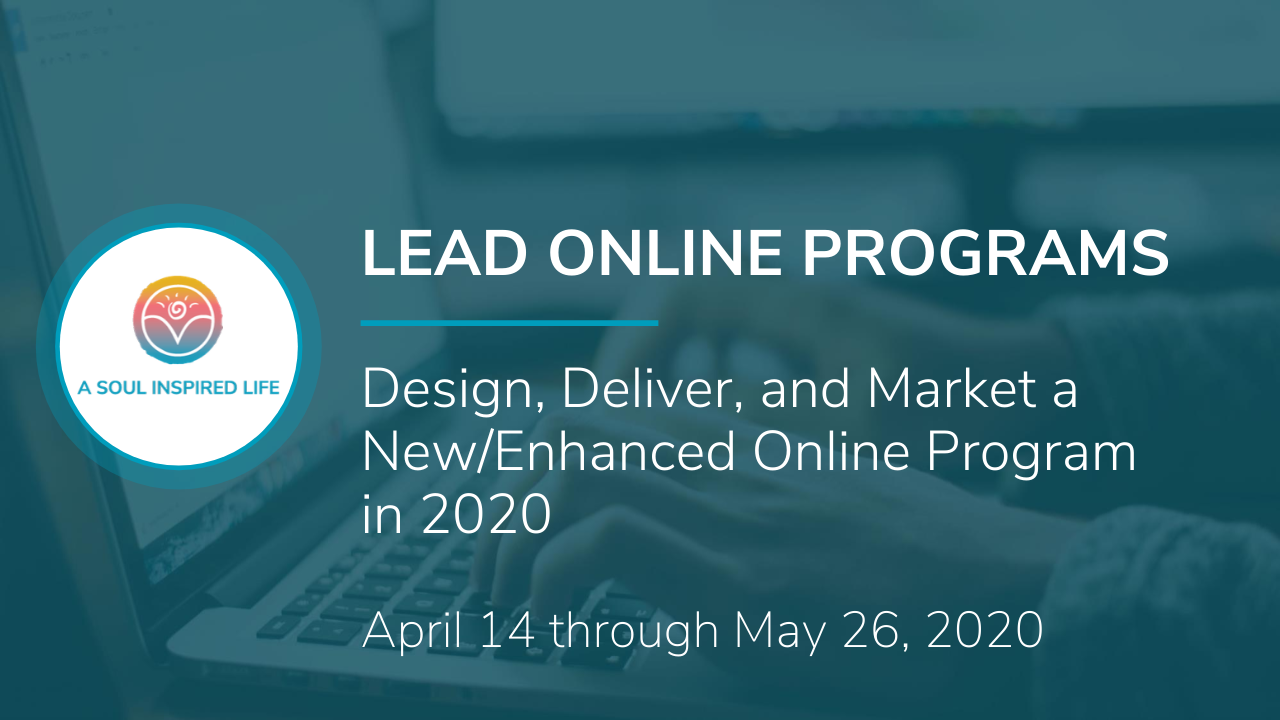 Are you transitioning from in-person workshops to online programs? Are you ready to lead groups in a virtual setting? Do you want to know how?
Joy Taylor of A Soul Inspired Life Professional Development has created the Lead Online Programs course to help you achieve maximum success online.
By the end of the Lead Online Program, you will have:
• Outlined an activity-rich online program with tons of engagement features
• Nailed your course title, outline, and draft of your presentation
• Experienced and practiced the most important video-conference skills
• Learned how to master your host panel and prep like a pro for your live events
• Crafted compelling sales copy for a landing page, social media, and emails
• Developed a promotional plan that works for you
Alternative Balance members get an EXCLUSIVE discount of $100 off!
Login to your Alternative Balance account to learn more!
Not a member? Join now at AlternativeBalance.com!