So you have a wonderful business name and a gorgeous website and want the world to know it when they connect to you, right?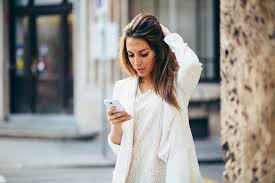 Well, if you established your website, but your email is not professional, you could be losing more business than you know.
Too often, I see "professionals" who have not-so-professional email addresses such as:
"ticklemefancy72@mail.com"
"1crazyladynow26884@mail.com" or "yogaexperiencenowandlaterforyou@mail.com"
Though these might be fun and interesting emails for family and friends, your clients might not think so.
Creating a "professional' email is simple with a few things to keep in mind:
1) Keep it short and simple.
No one wants to have to spend 10 minutes reading and typing an email address that goes on forever. Keeping it simple helps reduce spelling errors when typing and cuts down on bounces to the sender.
2) Unless numbers are part of your business name, leave numbers out!
No one needs to know your birth date, anniversary, house number, or zip code, but this is often a default choice in gmail and yahoo when your name is already taken. Go without numbers at all costs, because
when it comes to numbers in email addresses, many programs will also automatically put them in spam. Let's face it--numbers just don't work in email.
3) No underscores or hyphens.
These, like numbers, create spam issues. It also often makes typing errors easy. If you want to make your name stand out, just capitalize it. Capitalizing it does not change where it goes, just makes it easier to read and, therefore, stand out.
4) End your email with your website address.
For example: Karen@MyWebsite.com
If you have a website, use your website address! It lets people automatically know where you are coming from and makes the most professional statement.
It is easier than you might think, even if you have an established gmail account. You can use gmail for business.
Or, simply contact your website hosting company like godaddy, as they often have simple ways to make your email address professional.
5) Keep it "real", yet professional.
Now, professionally, I see a lot of "contact@MyWebsite.com" or "info@MyWebsite.com" and that is great but, if you can, put your first name ahead (i.e., Karen@MyWebsite.com) to make people feel more comfortable because they are dealing with a "real" person. It's all about connecting with your clients, and this is a simple way to connect personally and professionally.
Now that you have some basic understanding of what your professional email address should be, let's take a look at yours. Is it the best it can be? Is it connected to your website? Is your house number or zip code in it? Do people even know your name in your email?
With a small amount of effort, you can get a much bigger return on your email communications and attract the right clients to you.
Did you like this article? If so, comment below and tell us what makes a professional email address stand out!