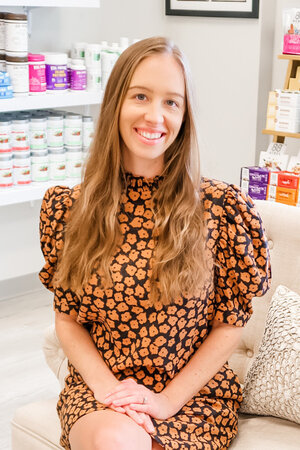 By Ashely Yanosick of Nutrition & Whole Health Solutions
As a small business owner who takes care of other people, you likely have a lot on your plate. With so many responsibilities and tasks to juggle, it's easy to neglect your own health and well-being. But did you know that toxins can play a big role in your energy levels?
With over 80,000 registered chemicals in use in the United States alone, these toxins can disrupt our endocrine, reproductive, immune, nervous, and digestive systems. These toxins can be found in the air and water we breathe and drink, personal care products, household cleaning products, pesticides and herbicides (which account for 800 million pounds used per year), pharmaceuticals, and even in processed foods.
The symptoms of these toxins can manifest in a variety of ways such as fatigue, mood swings, difficulty sleeping, loss or excessive appetite, cravings, weight gain or loss, low libido, bloating, gas, acid reflux, migraines, headaches, brain fog, and anxiety.
As a busy small business owner, you need to be at the top of your game and have the energy to get things done. That's why it's important to understand the impact of toxins on your body and the importance of regular cleansing.
Your body has natural detox pathways to help flush out these toxins. The liver filters toxins and transforms them into harmless agents, the kidneys regulate the right balance of minerals to help with the body's natural functions, the small intestine provides a barrier from toxic waste and the body, and the large intestine forms waste to leave the body and creates antibodies to help with gastrointestinal health.
If you are feeling any of the symptoms discussed above, it's likely that your natural detox pathways are not working properly and it's time to cleanse. By cleansing, you can help your body naturally flush out toxins, boost your energy levels and get back to optimal health. Consult with a nutritionist for the safest way to cleanse. At Nutrition & Whole Health Solutions, we are happy to guide you through one of the cleanses we support at our office.