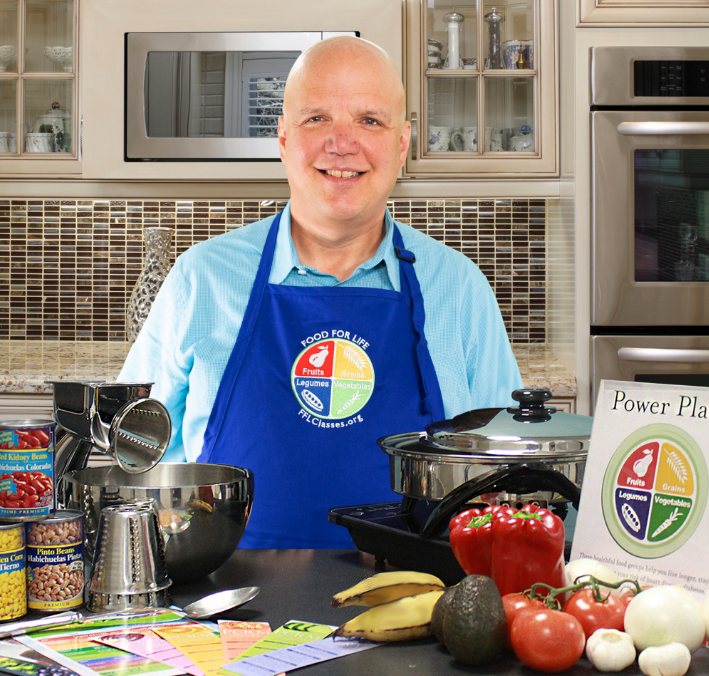 By Mark Cerkvenik - www.letseatgreat.com
Holidays are filled with promises of celebrations and reconnecting with family and friends. In addition to celebrating all that we are thankful for and a host of community, family and religious traditions that marks the end of another calendar year, holidays can test our resolve in areas of our lives that we are committed to improving.


As another year draws to a close, I can honestly say, I am at a place in my life where peace is a priority. I make deliberate life choices to protect my mental, emotional and spiritual state. This includes the food that I eat. Food we put in our bodies can set us up for a mindset of peace and contentment in our thoughts and lead to positive, self-affirming actions.
A whole food plant based diet, draws from the power of including only plants in our diet, namely, fruits, vegetables, beans and whole-grains. There is a lot of research that demonstrates the health benefits of a whole food plant based diet as one of the most healthy and sustainable diet choices. Go to trusted sources such as pcrm.org, nutritionstudies.org or movies such as Forks over Knives and The Game Changers for the latest empirical evidence.
However, It is not the most prevalent diet and frankly takes some planning on your part to successfully navigate the holidays.
One of my easiest hacks to successful eating during the holidays is to offer to bring a dish that I know will fit my diet requirements. Most hosts will appreciate your offer to bring a dish. Furthermore, they may even be relieved for they likely struggle with what to make that fits a whole-food plant based diet. We frequently opt to bring a side, such as a simple green bean casserole, low-fat bread stuffing or a dessert such as a sweet potato mousse.
I have found that most people are pleasantly surprised at the quality of the dishes we bring. A positive outcome is that you may be planting a seed for them to embark on a whole-food plant based journey as well. After all, isn't one of the things we do during the holidays is to give a gift. How about the gift of health! Happy Holidays!